About the DeLee Team
The DeLee team has been servicing Southern Nevada's real estate needs since 1997.  We are active in both Clark County and Nye County. Areas serviced include Amargosa Valley, Beatty, Indian Springs,  Las Vegas,  Pahrump, Sandy Valley  and Searchlight, etc.
DeLee & Associates is the best full-service brokerage firm in Amargosa Valley, Nye County.
Every team member is a Realtor® with professional ethics and standards. Our goal is to provide the highest excellence in real estate services to our clients.  We have  been and will continue to strive for excellence in services concerning purchasing and selling of house, land, business, and water rights; and real estate investment consulting.
Whether you are relocating or seeking investment in real estate, call or email us to get professional representation and marketing.
DeLee Team Members
Michael DeLee comes from a suburb of Los Angeles but has called the Amargosa Valley his home ever since his parents purchased the T & T Ranch in the 1970s. He received his Bachelors degree in History, cum laude from Brandeis University. 
Michael DeLee has served on several Amargosa Town committees and has been a registered lobbyist with the Nevada Legislature since 1995, focusing primarily on water resources issues. He has been serving as the Chairman of  the Nye County Board of Equalization for more than 10 years.
Mr. DeLee also served on the Greater Las Vegas Association of Realtors Multiple Listing Services (MLS) Committee for two years. He presently serves on the GLVAR Commercial Alliance Committee (CALV) for the second term and is universally acknowledged with having putting Amargosa Valley and Beatty "on the map" as far as the MLS is concerned. He is also regarded as "Mr. Nye County" and the "Water Rights Expert" by colleagues in GLVAR.
Mr. DeLee is the Broker of the company. He is presently enrolled in the MBA/JD program at the University of Nevada, Las Vegas (UNLV). He is also a candidate for the Certified Commercial Investment Member (CCIM) designation.
Xiaoyan "Cheyenne" DeLee  works as Michael DeLee's teammate to better service their clients. She has a strong background in business and accounting.  She has an MBA degree and a Nevada Business Broker's Permit.
Cheyenne possesses smooth negotiation skills, and cares for her clients deeply. She always strives to achieve the best interest for the clients. She has extensive knowledge in both residential and land markets. Her analytical skills and business acumen have proven to be valuable assets to the team. Her goal is to build up experience and expertise in commercial real estate, business brokerage, and land development.
Jonathan DeLee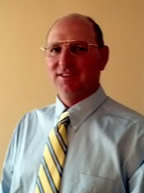 Jon has a background in both construction as well as business. He worked in the project estimation office in the Lake Tahoe area for an exclusive homebuilder, and he has had his own technology business as well for more than 15 years. Jon enjoys people and especially enjoys bringing buyers and sellers together, smoothing the inevitably bumpy road of real estate transactions, whether it's a small starter home, a family legacy property, or an investment property.